There have been moments in my life when I have shared with others challenging moments that I was experiencing in my life , hoping to only to get some relief.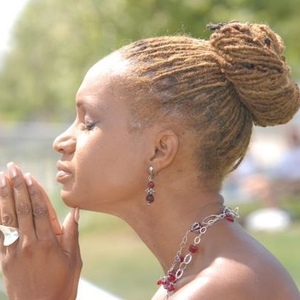 However, in some situations the person on the other end begins to share their struggles with an attempt to let me know I wasn't experiencing anything compared to them. This for me was a teachable moment for me to shut up and pray up. I wasn't trying to present a contest just an attempt to get a few things off my chest.
So often when people come to us to do the same, we must learn to just be…. a listening ear, a sounding board, or just be present. In sharing, I don't want to get lectured to, get advice, or compared to. I simply needed a friend to just be. A lot of times we feel that we have to have a response or a solution to everyone's problems and we don't have to. In this lesson, I have learned to pick up my release journal, where I write down all my issues. After I write them down, I also write down my prayer request. I surrender it all over the one that can solve all problems.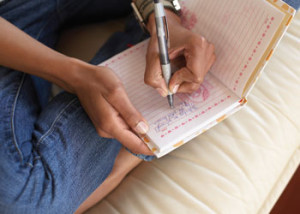 As I begin to do this, I realized how much peace I was experiencing due to the fact that I may not receive an answer immediately or closure at that moment.  But I knew that since I had placed it in God's hands, everything would work out in perfect and divine order according to His plans and not mine. From issues with my health, my family, work related issues, relationships, finances, my spiritual growth and assignments, I have taken it to God trusting that all is well.
I have adopted a prayer I heard form a minister on TBN into my daily prayer life, "God your perfect will, nothing more, nothing less, and nothing else." It has truly been a blessing to watch my level of stress decrease. There were nights when I couldn't sleep, days when I had lost my appetite, and times when my tongue couldn't articulate a prayer, let alone be there for someone else. All I could do was say "Jesus" repeatedly!!!! Somehow, I would feel a peace knowing I had done the right thing. I would shut up talking to others ……. and begin to just pray and listen!!!!
What is your key to knowing when to just shut up? I would really like to know…..